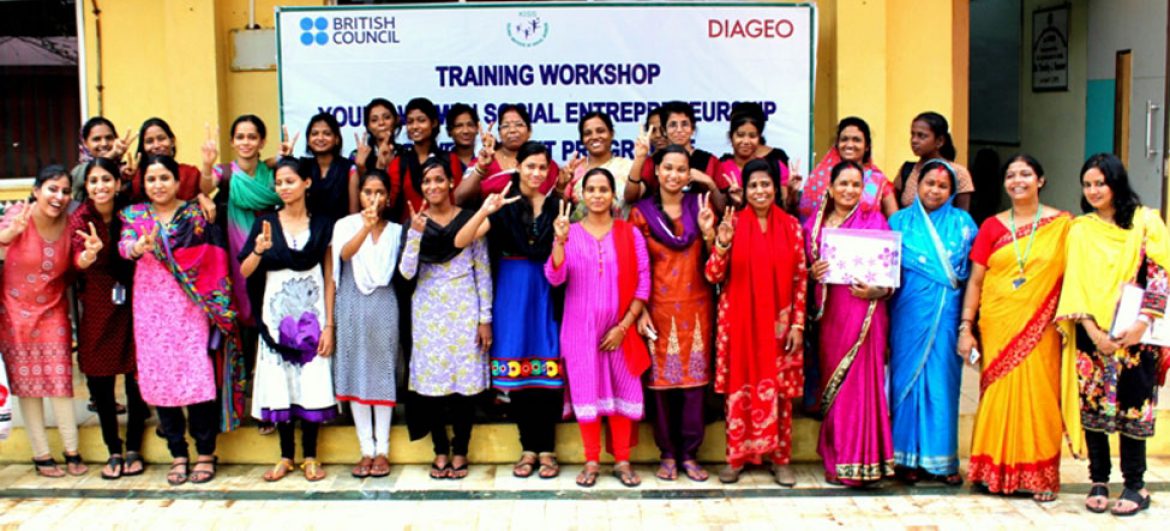 Young Women Social Entrepreneurship Development Programme
British Council in partnership with Diageo has launched the Young Women Social Entrepreneurship Development Programme which is being implemented at KISS. This programme provides advanced social enterprise training to female master trainers who will then cascade their knowledge by training aspiring and early-stage female social entrepreneurs in India.
Two Master trainers were selected from KISS who attended the training programme at IIM Kozhikode and are now responsible for training 100 girls and young women. Four batches of training, each comprising of 25 girls/young women, have been completed. The training module s designed by British Council dealt with a range of topics which included: Beginning a Social Enterprise, Need Analysis, Challenges of Social Enterprise, Marketing Strategies, Accounting for Social Enterprise, Legal and Policy issues, Project Management, Business Plan, Work life Balance, Innovative Models for Social enterprise and Mentoring.