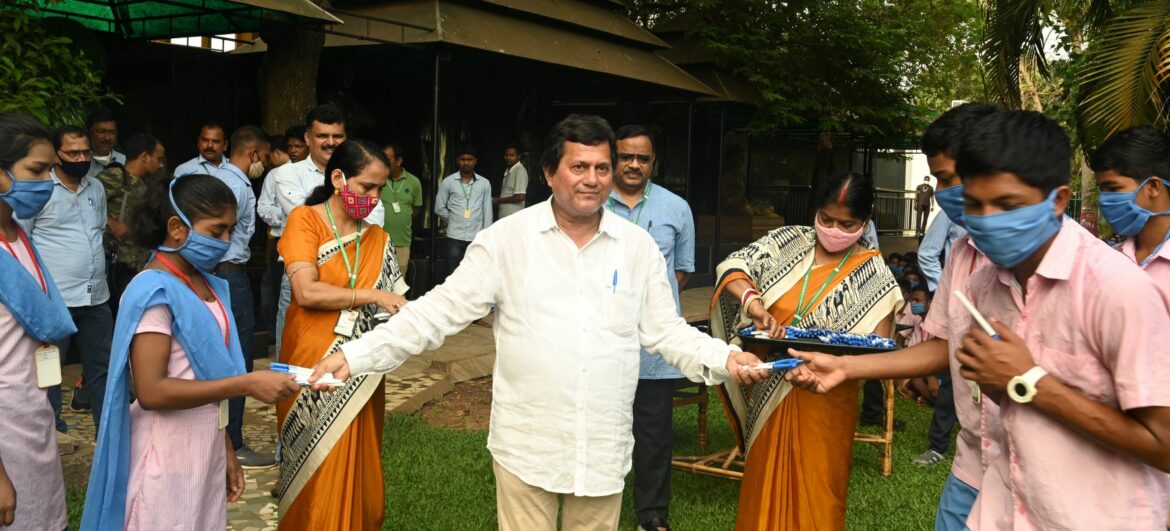 Record 2220 KISS Students to appear in Class X Board Exam
A record number of 2220 students of Kalinga Institute of Social Sciences (KISS) will be appearing in the upcoming class 10 Board Examination to be conducted by the Board of Secondary Education, Odisha from 29th April.
On the other hand, 1230 students will be sitting for the Higher Secondary Examinations to be conducted by the Council of Higher Secondary Education (CHSE), Odisha from 28th April. The number of students who would be appearing from the Science stream is 431 and 440 from the Arts Stream. Similarly, 332 students from the Commerce Stream will be taking the CHSE examination.
"I am very much hopeful and confident that this year also, the students will retain the rhythm of cent per cent success like previous years," Dr. Achyuta Samanta, Founder, KISS & KIIT  said, as he distributed pens, encouraged and wished them all success.